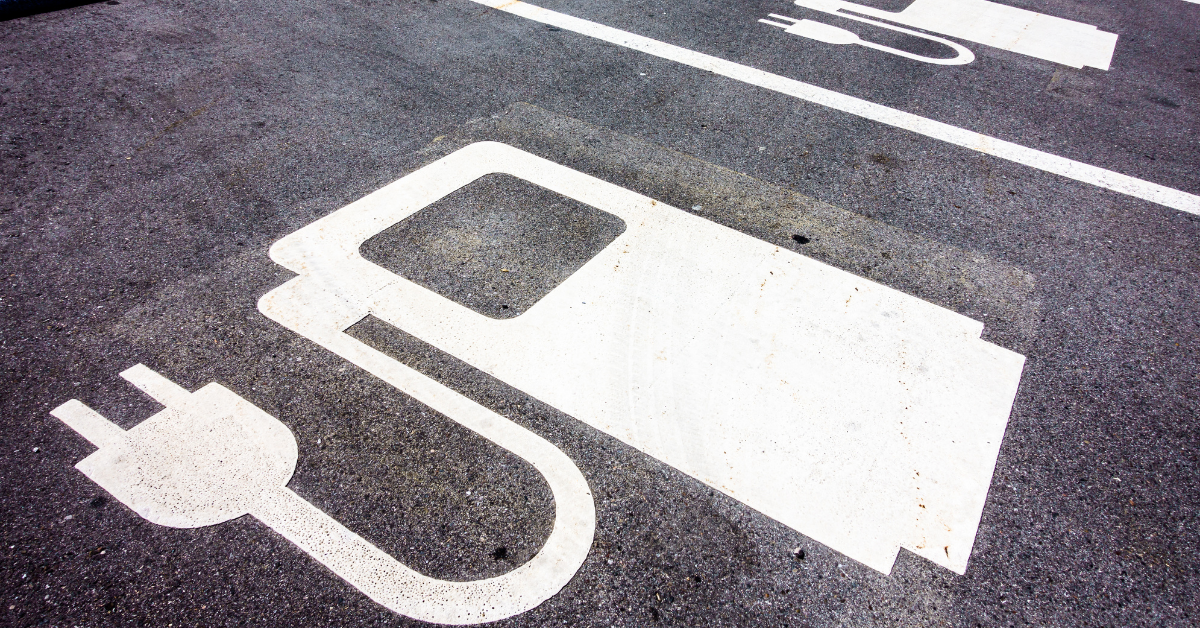 You may be thinking about buying a car, and with all the recent news around the Clean Car Discount, are wondering whether a hybrid or electric car is the right option for you.
The Clean Car Discount is part of the Clean Car Programme, one of the Government's initiatives to reduce climate change and CO2 emissions to net zero by 2050. Around 47% of CO2 emissions in New Zealand are produced by the transport sector, including privately owned cars, and it is this group that the Clean Car Programme is looking to influence.
Here we take a look at what the Clean Car Programme is all about and what your options are for your next vehicle.
What is the Clean Car Programme?
The Clean Car Programme is made up of the:
Clean Car Discount - encouraging customers to purchase lower emission new and used import vehicles.
Clean Car Standard - encouraging vehicle importers and distributors to sell low or no emission vehicles.
The Clean Car Discount
On July 1st, the first stage of the Clean Car Discount commences. A rebate or partial refund will be given to those who buy an eligible new or used electric vehicle (EV) and plug-in hybrid electric vehicle (PHEV). The retail price of the vehicle has to be less than $80,000 including GST and on-road costs and the car has to have at least a three star safety rating (as published on the Rightcar website).
For electric vehicles first registered between 1 July and 31 December 2021, the following rebate will apply:
To claim the rebate, you will need to apply online on the Waka Kotahi (NZ Transport Agency) website and upload the following supporting information – the vehicle's number plate, a copy of the vehicle sale agreement and your bank account details as the registered owner.
Both the rebate and the fee will be paid or collected by Waka Kotahi at the time of registration. The fees from higher emission vehicles will go towards the rebates for the more efficient vehicles, enabling the programme to be self-funding.
From 1 January 2022, the Clean Car Discount (subject to legislation being passed) will change from a flat fee to a sliding scale based on the CO2 emissions of the vehicle. Other vehicles, like non-plug-in hybrids (Swift Hybrid) and very economical petrol cars will qualify for a rebate. Those with very high emissions, such as utes and large SUVs, will incur a fee and some vehicles in the mid-low range will have no fee or rebate.
The Clean Car Standard
The Clean Car Standard is a target set by the Government (subject to legislation being passed) aimed at regulating importers of vehicles and incentivising them to bring cleaner cars into New Zealand. The targets are based on vehicle weight so a small, light vehicle will have a much tougher CO2 emission target to achieve than a heavier vehicle. Imported vehicles that exceed the target will incur a penalty and those with low or no emissions will receive a credit.
The Clean Car Standard targets will commence from 2022 and will progressively become lower each year.
What Does It Mean For Me?
If you are in the market for a new car, then it's a good idea to take the time to assess what you will be primarily using the car for. If you are mostly going to be running around town, or your life stage has changed from taxi-driving parent to empty nester, it could be sensible (and cost-effective) for you to consider down-sizing your vehicle to a more fuel efficient petrol model or considering an EV or hybrid model.
What are my options if I can't afford a new EV or PHEV (plug-in hybrid)?
Buying a car is a big investment no matter what point you are at, and price is still a major factor for many of us. With a starting price of around $50,000 for a new PHEV or EV before the Clean Car Discount, it may be that you can't afford one initially.
An equivalent 3 or 4 year old PHEV or EV could be a more affordable option, but be aware, demand may have increased since the announcement of the programme and current stock in the country could be limited. Plus, you have to consider the life of the batteries of a second hand EV or PHEV as replacement lithium ion batteries can be very expensive to purchase.
If your new car budget is around $20,000 to $40,000, then a low emission petrol or hybrid vehicle could be a more realistic option for your budget. Efficient cars don't have to be super small either, and in the case of Suzuki, they offer a very efficient SUV range starting from 107g/km CO2 emissions. With light weight platforms and the latest engine technologies such as BoosterJet, you can reduce your carbon footprint without necessarily going to the expense of an EV.
Should I buy now or wait until January?
If you are considering a compact car then there will be some models that qualify for an incentive on 1 January, such as the Swift Hybrid. However, if you are considering a medium sized vehicle, such as an auto Vitara SUV then there is no reason not to purchase now, as the model does not have a penalty or incentive on 1 January. The same applies for Jimny, Swift Sport and S-Cross.
In fact, with global production issues and upcoming costs associated with the Clean Car Standard, it seems certain that there will be price increases. So it may be wise to beat the future increases on these models.
Do I have to buy an electric or hybrid vehicle?
It's important to know there is no pressure for you to buy an electric or hybrid vehicle straight away. There will still be petrol cars for sale and petrol stations for refueling for a long time to come while supporting infrastructure such as electric vehicle charging stations are being introduced.
At the end of the day, the Clean Car Programme has been set up to encourage us to consider the car we drive. As the technology becomes more readily available, there will be more choice on what lower emitting vehicles are available in New Zealand.
Remember you can still considerably reduce your current carbon footprint without necessarily having to purchase an EV. By downsizing your vehicle or considering petrol models with the latest engine technologies such as BoosterJet or hybrid assistance, you not only save on running costs, but also reduce your vehicle emissions.
If you are thinking of buying a new car, try to buy the most economical vehicle you can afford that suits your everyday requirements, and make the whole process easier by downloading this Guide to Buying a Car.