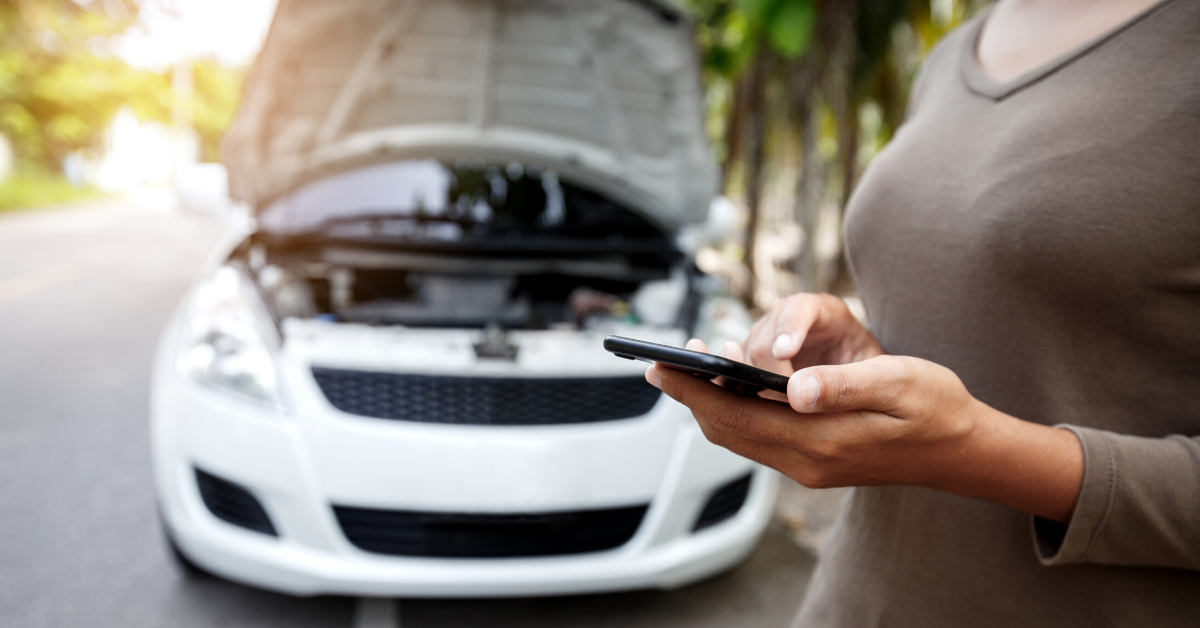 Whether you're looking for an extra runaround for the family or an affordable first buy, there are a number of options available within the 'small car' class. The tough part is deciding which small car is right for you.
We've talked to a lot of Kiwis and one of, if not the most important feature of owning a car is reliability. Chances are, if you are looking at a small car, you can't afford for it to need frequent repairs. Breakdowns and faults and time off the road ultimately mean a lot more money spent in the long term, so a high quality, durable and easy to fix vehicle is a must.
So how can you tell if a car is going to be an unreliable lemon or a totally dependable winner? There are a few specific things to check and look out for.
1. Choose a Well Established Make and Model
Not all vehicles are created equal and some brands certainly have higher ratings for reliability than others. It pays to do your research online to choose a model that is well rated by customers as well as the history of reliability for the brand.
Essentially, the longer a brand has been around and a model has been in circulation, the more familiar consumers will be with the cars (reviews will be a bit more accurate) and the more likely any teething issues will be sorted.
Make sure to check out how long your car brand has been manufacturing the model you're looking into and dive into the history books a little. At Suzuki, we recently celebrated our 100 year anniversary. We offer a full timeline that showcases our history, including when models were released, manufacturing milestones reached and awards won to make it easier for our customers to get a feel of how well established our models are.
2. Research Customer Satisfaction Reviews
What better way to understand how reliable a small car is than to ask the owners who have been driving it? Every year, Consumer.org.nz analyses the best cars in New Zealand for reliability and releases a full report available to the public for a fee.
Recently a survey of 9736 cars, 94 models and 19 brands was undertaken to understand how happy Kiwi drivers were with their car, based on overall satisfaction and reliability. We're proud to say that Suzuki as a brand was the overall People's Choice winner in NZ;
"Of 480 Suzuki cars in our survey, just 8% had a serious or major fault (one that needs to be fixed, is likely to need time off the road and could cause a breakdown). Significantly more Suzuki owners than average said their car was completely trouble-free" - consumer.org.nz
Furthermore, the Suzuki Swift took out the 'People's Choice Small Car ' category;
"Swift owners were significantly more satisfied than the average small-car owner, and more likely to recommend this car to others. Owners particularly rate the value for money and fuel efficiency"- consumer.org.nz
Make sure you do your own due diligence as well by checking out online reviews from independent motoring experts such as Driven or Autocar. Or consider asking the opinion of your friends and family who are driving the model you are interested in or your trusted mechanic. Together they'll give you the best feel for the overall reliability of a car.
3. Choose the newest car you can afford
One of the main reasons people buy new is that they don't want to buy someone else's problem. The last thing you want to happen after a month of driving your car is your dashboard flashing in multi colours as that could potentially mean spending a fair amount of money to make them go away.
Buying it first-hand also means you know exactly how and where it is has been driven. We all know there are only so many 'one only careful lady owner' cars out there.
The other benefit of a newer car is it is more likely to be covered by the manufacturer's mechanical and/or powertrain warranty.
At Suzuki we offer a 5 year warranty programme that includes 24 hours 7 days a week Roadside Assistance. Should you find yourselves at the side of the road due to a breakdown, it's reassuring to know that between Suzuki Assist and your Suzuki service centre, you will be back on the road as soon as possible.
Should the car you want to buy be outside the manufacturer's warranty period and is being sold from a registered dealer you are still protected, thanks to the Consumer Guarantees Act. Your car dealer will ensure they:
comply with the Consumer Guarantees Act (CGA)

comply with the Fair Trading Act (FTA) – not mislead you and be clear they are a dealer if they are selling online

give you accurate information in the Consumer Information Notice (CIN) for each used vehicle – the history of the vehicle, price, condition, odometer reading and any money owing
These measures should help to prevent any issues down the track and if you have any concerns make sure to check before buying.
4. Check the condition before you buy
If you are buying a used car, we would recommend getting a pre-purchase inspection from the AA or an experienced mechanic. Although it is more expensive than a WOF, this comprehensive vehicle check gives you an overview of any recommended repairs, highlights any potential issues and provides clarity around the general condition before you buy it.
As a minimum it pays to check the following regardless of whether you are buying privately or with a dealer:
The car's kms

The service history

Ask if the car has been involved in any previous accidents

Assess the overall condition looking for dents, scratches and dings.

Check repairs done on the car.

Check the oil and look at the engine for leaks

Test the lights, radio, SATNAV, air conditioning, windows and all other electrics.
Suzukis are noted as being a reliable brand even as the car ages according to "What Car?" editor Steve Huntingford.
"Long-term dependability is important for used car buyers and anyone wanting to keep their car for a long time. Suzuki is one of the few brands whose cars remain persistently reliable as the years pile on." - Suzuki
5. Have a professional on hand to help
A car is a pretty sophisticated piece of engineering, with around 30,000 parts working together to get you from A to B, so sometimes things can go wrong. At the end of the day, you want a convenient and reliable expert you can trust to get you back on the road as quickly as possible.
So, when choosing your new car, check that there is a handy mechanic close by that knows all the ins and outs about your make and model.
At Suzuki, we have a nationwide network of Service Centres with experienced technicians and the most advanced diagnostic equipment to look after your vehicle. During a regular service check, they can pick up any potential issues before they become major ones and with access to Genuine Suzuki Parts, you know your vehicle will perform at its very best. Regular servicing by professionals helps the value when you go to sell it to someone else.
Want help choosing the right car for you?
We've put together a FREE guide to buying a new car that will help you in your decision making process. Download your copy below.