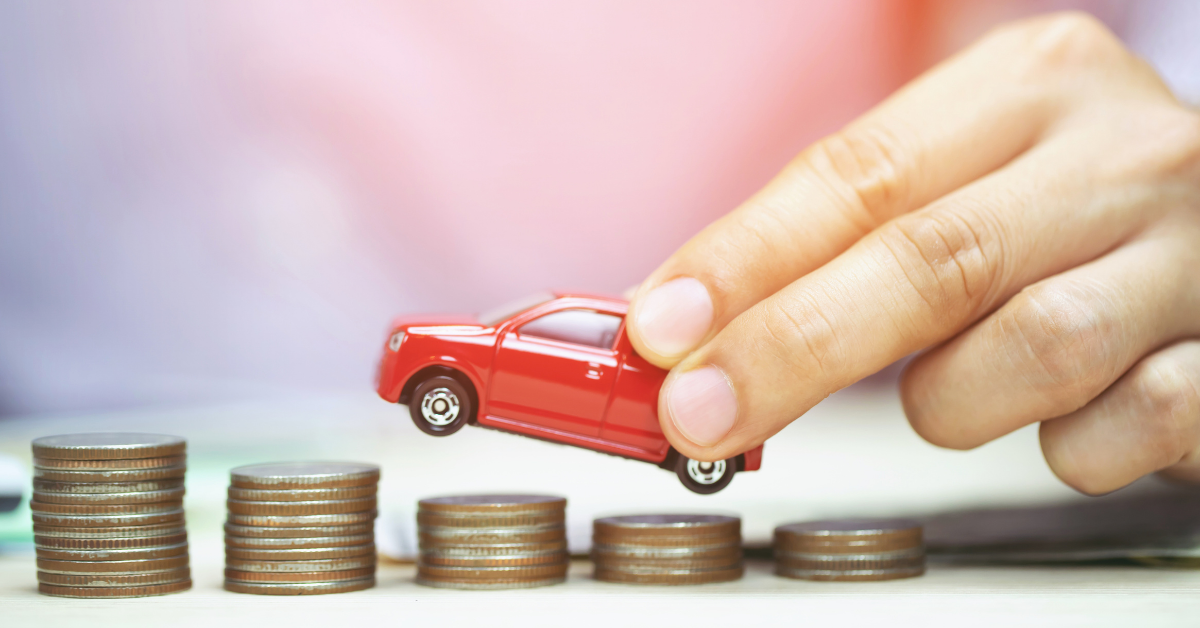 Assured Future Value, also known as Guaranteed Future Value, is a flexible car-ownership finance solution that comes with plenty of benefits when compared with regular car financing options. With Assured Future Value, you get to combine the terms that best suit where you're at right now with the certainty of three options to choose from at the end of your agreed term: upgrade to a new car, hold onto your current vehicle, or return it without any further finance payments.
It can be a smart way to purchase because as your lifestyle changes, your perfect car will change too - so how does it compare to regular car finance?
How Does Assured Future Value Work?
Much like regular car finance, you start by:
Choosing which vehicle you want from a dealership
Selecting the contract term that suits you best (this could be 24, 36 or 48 months depending on who is providing the finance)
And deciding how much of a deposit you wish to contribute.
A deposit from cash or trading in your old car is an excellent way to reduce your repayments to fit within your budget.
The next steps are where an assured future value agreement differs from a regular finance one:
Determining and agreeing to how many kilometres you will do over a year (usually set in 10,000, 15,000, 20,000 or 30,000km allowances per year).
From there the assured future value amount is calculated and provided you meet the lending criteria, your regular payments are set (weekly, fortnightly or monthly) and you're ready to drive your new car away.
The assured future value is the amount the finance company is prepared to pay for your car at the end of the finance agreement, provided you stay within your kilometre allowance and meet their fair wear and tear vehicle standards.
With this assured future value, you now have the freedom to choose what you do when your finance agreement term ends.
Renew
Upgrade to a brand new vehicle with the latest technology by creating a new finance or assured future value agreement.
Retain
Hold on to the vehicle you have by negotiating a new finance agreement or paying the outstanding loan balance (the assured future value amount) to buy it outright.
Return
Give the vehicle back and as long as you've made all your regular payments, the vehicle meets fair wear and tear standards and is within the agreed kilometre allowance, you won't need to pay the final loan payment (assured future value amount), just the return fee.
Comparing the Numbers
Let's say you wanted to buy a Vitara JLX 2WD automatic with a recommended retail price of $29,990 plus on-road costs.
With our current No Deposit Suzuki Finance special (as of May 2021), the figures are:
Based on 60 month term, no deposit, and 3.9% interest rate the weekly payments are $127.89. At the end of the term you would you have paid off the full amount of the car.
With Suzuki Assured Future Value:
Based on 36 month term, 10% deposit, 6.95% interest rate, and 10,000kms per annum, the assured future value at end of term is $14,895 and the weekly payments are $108.54. At the end of the term you will have an outstanding loan balance but with the three options to renew, retain or return.
Pros and Cons
Assured Future Value
Pros: Assured Future Value will work for you if you regularly update your vehicle and don't want to worry about negotiating a trade-in when you're ready for an upgrade. The assured value has already been guaranteed, and will not change once the term ends.
Cons: You have to be willing to stick to the rules that you agreed to at the beginning. This means you can't go over your agreed mileage and must complete all scheduled services. Your vehicle must also be in an acceptable condition according to the Fair Wear and Tear guidelines, or you risk incurring additional costs.
Example scenario: Danielle just got married and, for now, would like something small and sporty to commute to and from work. However, she knows that she'd like to start a family in the next 3-5 years and will need to upgrade to something bigger later down the track. She knows that right now she won't be exceeding 10,000kms per year and won't be using the car for anything other than the daily commute. Assured Future Value works for her because, not only are the payments manageable, she is able to plan ahead.
Regular Finance
Pros: Regular finance tends to be more flexible with regards to longer terms. You are not locked into a set amount of kilometres each year, you are free to treat your car as you wish, and at the end of the term you would have paid off the full balance of the car.
Cons: The individual instalments can be slightly higher, depending on your deposit and term. There is also no guarantee on the value of the car when you come to sell it or trade it in for a new one.
Example scenario: Kevin is a builder who loves to go off-roading. He needs a vehicle that will carry all of his tools during the work week, but will handle the tough terrain when he's out in the bush. Because Kevin's work location changes every few months, he can't guarantee his mileage. He also can't be sure that the condition of the vehicle will meet the fair wear and tear standards after traversing harsh terrain on the weekends. For these reasons, regular finance will suit Kevin's situation over Assured Future Value.
Choosing how to finance your next car is a big financial decision, so make sure to seek independent financial advice before signing on the dotted line.
To learn more about Suzuki's Future Value, check out this video:
Ready to set yourself up for what's ahead with Suzuki Future Value? Get in touch with your Suzuki dealer today or learn more about Suzuki Future Value here.