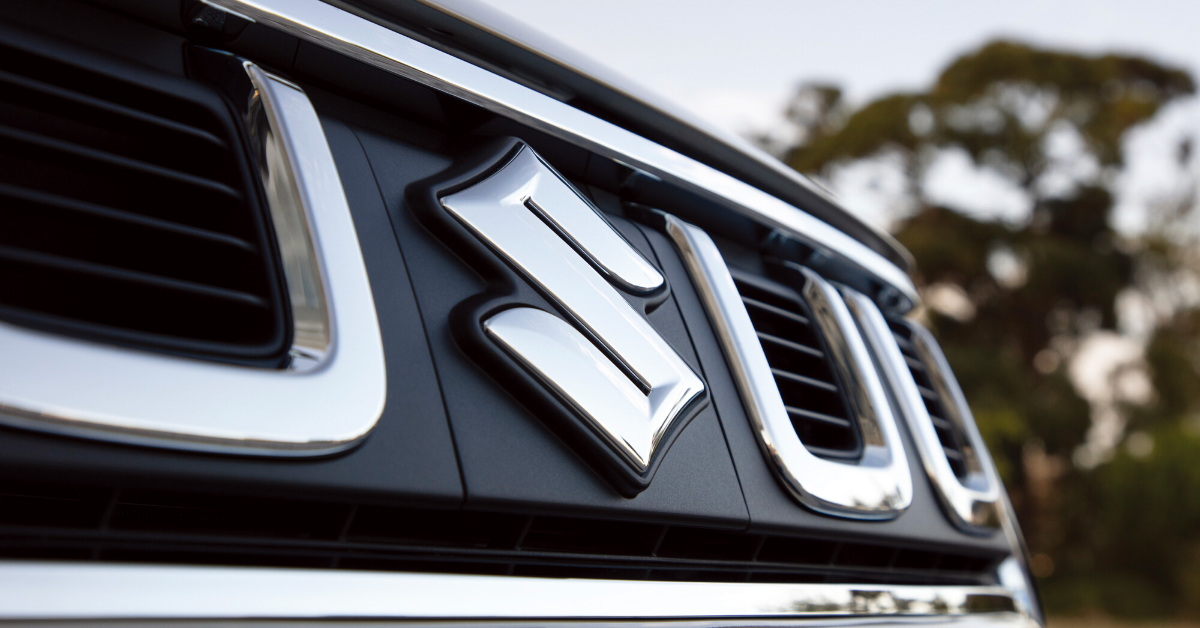 Buying a brand new car for the first time is one of those huge moments in your life. We all dream of the day we're handed the keys to our new set of wheels and drive off the lot with a big smile on our face.
As it is such a big decision (and a considerable monetary investment) it's important to make sure you're looking out for the right things, and we don't just mean the perfect colour scheme...
In our experience, there are five key things to really think through and explore during this process. Here's a quick list we've put together to help you make a final decision on your brand new car, and ensure it's the perfect one for you.
1. What kind of car do you actually need?
It can be really tempting to go for the sleekest, fastest, showiest model or the one your partner or family says is 'the best'. However, unless that's what you're genuinely looking for and need, you're unlikely to be satisfied and at the end of the day, you are the one who has to pay for it.
We want to make sure our customers are choosing the model that's perfect for them, and will perform exactly the way they expect. There are a tonne of different variations in make and models, so before you head into your dealership, we'd recommend considering the following carefully:
Do you need a spacious car to carry around children, sports gear, pets or anything else sizeable that a bigger model would manage comfortably?



Are you likely to use your vehicle on rougher terrain? For example, perhaps you live on a farm, do a few beach runs through sandy areas on the weekends.



Is fuel economy important to you? Sometimes saving a few dollars at the petrol station is a driving factor when buying a new car, and some models are more fuel efficient than others



Is an environmentally friendly car a priority for you? If so, an electric or hybrid model might suit your needs better.



Do you do a lot of driving longer distances, for example, commuting to and from work?



Or visiting a bach on the weekends? If this is the case, you might prefer a model with features to enhance driving performance over other factors



Are you particularly tall or short and need the seat and steering wheel to be adjustable up and down and forwards and backwards.



Do you love your music? A good sound system might be top of your list.
As you can see, there's a lot more to think about when buying a brand new car than aesthetics and price, although of course, both of these are important too. Whatever your needs, it's key to make sure that everything you require to be comfortable and satisfied is included. If you have a good idea of exactly what you're looking for before you walk into the dealership, your dealer will be able to match your needs to the perfect car.
2. What are the safety features?
No matter what model you're interested in, it's really important to look into the safety rating of the car and the safety features it has to offer so that you and your loved ones are as safe as they can be on our New Zealand roads.
There are two key ways to assess how safe your prospective car is.
Safety Ratings
Often, car manufacturers use the safety ratings of an independent company to offer insights into the safety of a vehicle at a glance. At Suzuki, the Swift, Vitara and S-Cross are tested by Australasia's leading independent vehicle safety authority, ANCAP (Australasian New Car Assessment Program). ANCAP uses a rating system of 0 to 5 stars to indicate the level of safety a vehicle provides for occupants and pedestrians in the event of a crash, as well as its ability - through technology - to avoid or minimise the effects of a crash.
ANCAP offers a wide range of reviews on most modern cars, so we'd recommend checking in there to make sure that the make and model you're looking at meets your expectations for safety.
Safety Features
The second element that will help you to understand how safe the model is that you're interested in are the safety features it has to offer. There are a number of different passive and driver assist features that can improve the safety of your car, including;
SRS front, side, curtain, and knee airbags

Electronic Stability Programme (ESP)

Anti-lock Braking System (ABS)

Reverse camera

Hill hold control

Adaptive cruise control

Dual Sensor Brake Support (AEB)

Blind spot monitor

Rear cross traffic alert

Lane departure warning

Weaving alert

Headlamp high beam assist
When it comes to safety, sometimes the smallest technological change between models can make all the difference on the road.
We'd always recommend looking into what each safety feature has to offer and how these differ between makes and models. Plus, it's always worth asking your dealer questions around how these features will keep you safe and sound before you make your purchase. They're there to help!
3. What is your budget and finance options?
At the end of the day, we know that budget is an important factor when it comes to choosing a car. Value for money and not blowing the budget are often at the forefront of people's minds when they're looking to buy new.
Start by assessing your personal finances and deciding how much you're willing to spend on your new ride, and whether or not you'll need finance to help cover the difference. If finance is looking like it's going to be the right option for you, we'd suggest creating a realistic budget to get an idea of how much you'd be able to pay weekly, fortnightly or monthly without getting out of your depth.
Financing
Financing can be a bit of a scary term for some Kiwis, but it doesn't have to be. In actuality, 65% of new cars being sold are financed, so more often than not people are making their money work better for them by structuring a finance deal with their approved dealer.
Usually, whichever dealer you're working with will have finance terms available to help you into your dream car. For example, here at Suzuki we'll help set up your financing options using our very own Suzuki Finance, which has a range of options to suit your budget and your lifestyle. You can even get pre-approval online so that when you head into your dealership, the process is as smooth as possible. Remember, dealers are there to help you and will go out of their way to make sure that your new car and finance structure is right for you - you're in safe hands.
Getting a Good Deal
Who doesn't love a good deal? When you head into the dealership, we'd always recommend having a few questions written down and having an open mind to striking a deal.
Always ask your dealer:
What are the differences between model to model?

How much are on-road costs?

Do they offer a long warranty period and roadside assistance?

How much will they give to trade-in your old car?

Do they have a pre-purchased service plan?
Every dealership is able to structure an offer to suit you and they'll potentially be able to negotiate a discount depending on the timing and circumstances. While sometimes the price is exactly what's on the windscreen, it's always worth asking how they can help.
4. What support is there after you buy the car?
Take the time to review what each manufacturer offers in terms of a new car warranty, if roadside assistance is included and which is the best insurance policy to keep you protected. Should anything go wrong, you'll want to ensure help is on the way and your car is back on the road as soon as possible.
Warranty
Buying a new car from a dealership usually includes an invaluable new car warranty. Covering a period of time or kms travelled, these offer a really good level of consumer protection should there be a manufacturing fault. It pays to check out the fine print, as there may be points of difference between each of the car brands. One in particular to keep in mind is that your new car needs to be serviced at an authorised service centre for the warranty to remain valid.
In the case of Suzuki, our Real Value 5 year Warranty Package includes a comprehensive 3 year/100,000km new vehicle warranty, which covers your entire vehicle for the most important part of its lifecycle and a 2 year powertrain warranty extension.
Roadside Assistance
Getting a flat tyre or locking your keys in the car is just one of those things that can just happen. The good thing with a roadside assistance service is that you can give them a call and they'll help you get going again.
When looking at which car is right for you, ask your dealer if this service is included for free. Here at Suzuki, we partner with the AA to deliver Suzuki Assist including 5 years for free with every new car and no limit on how many kms you do. It really provides a great sense of security knowing that you can call for help wherever you are in the country.
Insurance
Protecting you and your investment is essential, and there are a variety of insurance policies for you to choose from. Some look after damage to the vehicle, like Full Vehicle Insurance and others safeguard you in the case of a change in your personal circumstances, such as Payment Protection Insurance.
Here at Suzuki, insurance can be arranged at your dealership, so you can driveaway with immediate cover. Often, taking out car insurance is required in order to finance a car loan. You can include these payments within your finance contract, so you have just the one payment going out.
5. What are the on-going costs?
The final thing to consider which some new car buyers overlook when they're making their purchase is the ongoing costs of owning a new vehicle. Always consider these, and factor them into your decision making process.
Reliability
Choosing a car that is reliable is a must. So how do you go about finding which brands are the best, and worst. Independent customer satisfaction surveys by the likes of Canstar Blue, Roy Morgan and Consumer NZ are a good place to start.
As Consumer NZ People's Choice brand winner, 92% of the Suzuki owners surveyed spent less on unscheduled repairs (significantly more than average) shelling out less than $500 in the past year and 90% of those surveyed said they were "very satisfied" with their car.
Servicing
Just like a dentist or a doctor check-up, your car needs to be kept an eye on to make sure it is running smoothly, safely and efficiently. It's important to factor in these regular checks (either every year or at a set amount of kms) to prevent potentially expensive repairs.
We would recommend taking it to someone who knows all about your new vehicle – such as an authorised Suzuki service centre. While they may be more expensive than your 'Joe Blow' mechanic, they have all the knowledge and the most advanced diagnostic equipment to keep your new car in tiptop shape.
Fuel Economy
Every vehicle has a different engine and body weight and therefore fuel economy rating. If your new car's fuel economy is low, it's going to cost you less at the petrol station in the long run. On our Suzuki website, you can actually check out how each model compares to the other and how many kilometres you'll get out of a $100. In the same vein, if you're buying a diesel vehicle you need to consider road user costs, or power costs for charging an electric vehicle.
Buying a new car?
If you're looking at buying a new car and you'd like the ins and outs of the process explained in detail, grab our Suzuki Guide to Buying a New Car below - it's FREE, and it covers all the need-to-know industry secrets to make your car buying experience an easy one.