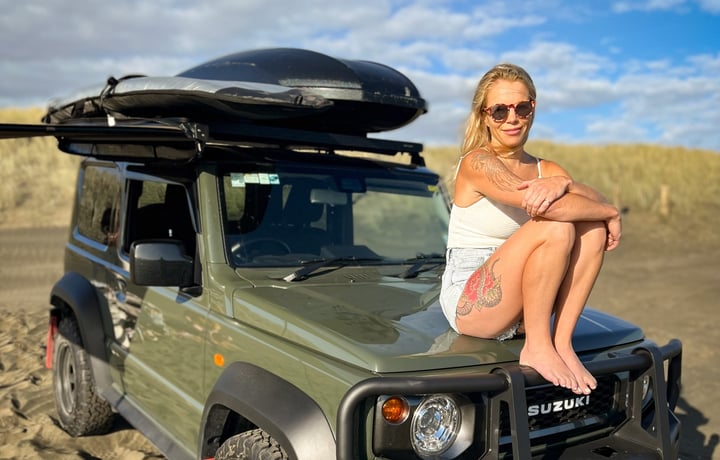 Hayley King, aka Flox, is an Auckland-based street artist whose artistic style contrasts native New Zealand flora and fauna against the gritty backdrop of an urban canvas.
When she's not out painting the town, Flox gets about in a Jimny, with a highly inventive name: The Jimny. She loves how it's so versatile – perfect for hitting the road to the beach or heading into the mountains, yet zippy enough to navigate the urban jungle.
And yet, despite her prodigious artistic skills, the vehicle remains unadorned.
"I am such an undercover gal. I've painted cars before and loved it as a canvas, but for my own wheels, I like to keep it more incognito. We have gone all out on customising our Jimny though, with a black painted roof, all terrain wheels, red mudflats, and bull bar. We even got ourselves a roof tent recently, so we're ready to go WILD!"
Click here to find out more about Flox and her artistic journey.