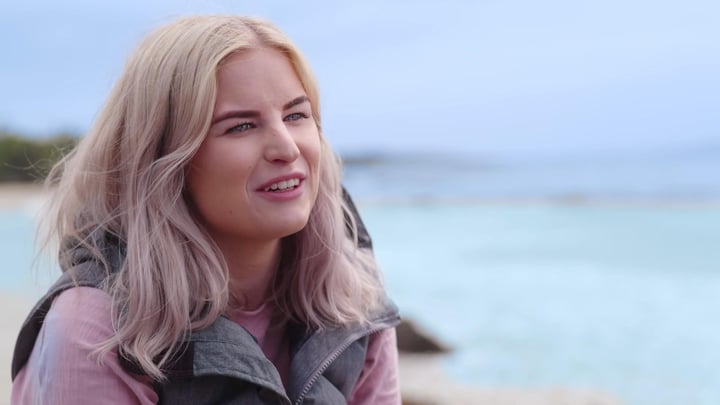 Starting a trend of Suzuki owners in her own family, Jordan has always found Suzukis to be affordable and reliable. We sat down with Jordan to see why she traded in her Swift Sport for a brand new Vitara Turbo.
Click here to watch the video of Jordan and her Vitara Turbo.
Tell us a little bit about yourself?
Hi my name is Jordan and I'm born and bred in Balclutha in the South Otago area.
I love hanging out with friends and going for walks and exploring. I'm quite family orientated and love kids, my nephews and nieces and my friend's kids. And I'm a real animal lover, I've got two cats.
Is this your first new car?
My first car was a Toyota Corolla 1996. It was good for a first car and then I had a Suzuki Swift Sport for about four years. I think it was my older sister that said to me "why don't you look at a Swift". So I googled 'Suzuki Swift' and it came up with Gilmour Motors and I was like "I love the price". It was affordable and it looked good as well.
When I was at the dealership and I saw the Vitara I knew straight away that was the one for me. I wanted to be a bit higher off the ground and the interest rate was that good I couldn't say no. I fell in love with the look of the Vitara. It looked awesome and I love the silver and the shape.
Why did you choose Suzuki over other brands?
I bought the Suzuki Vitara because as soon as I saw it advertised on TV, I was like "I want that".
I wanted to find a car that was very affordable and was a brand new car. The big thing was I didn't want to be able to afford to pay a car off and Suzuki offered me the 3.9%finance for the whole five years, which was awesome.
What do you love about your Suzuki Vitara?
I really like the parking sensors and with the reversing camera it makes it so much easy driving around. I rely on them so much now and I couldn't drive a car without parking sensors anymore. With the stereo, I can just hook my phone up and listen to music and I only need to fill up my car once a month. It's cheap to run!
When I'm driving around the Vitara is so smooth. There's not much road noise and I have lots of control on the road and the Turbo is quick and speedy too. I love it!
It's reliable and it makes me really happy to have a brand new car to drive around in. All my friends love it too.
Why was your Suzuki Vitara the right fit?
The Vitara just feels right. I've wanted a car that was a bit higher off the ground, which it's perfect! And it just suits me…suits my personality.
It's brand new and reliable and I don't have to spend as much money as I did having an older vehicle.
How has owning your Suzuki Vitara made a difference in your life?
Me being the first person to have a Suzuki in my family, means that my Mum and my two sisters all have Suzukis as well. I think that's pretty cool. My mum has got the S-Cross and my two younger sisters both have Swifts.
Describe the experience you had buying the car?
The team at Gilmour Motors Suzuki were awesome. I dealt with Emma most of the time and she was absolutely lovely. They gave me all the information I needed to know.
I took it for a test drive and she helped me hook up my phone to the Bluetooth system and was absolutely awesome to deal with.
Have you got a nickname or pet name for your Suzuki?
Me and my friend Teagan came with me to pick my brand new car up and we driving home and I was just like "Oh I might call it Veronica the Vitara." I don't know why. It just came to my head and we just started laughing. And it stuck.
How do I use the car day to day?
Monday to Saturday ….drive to work, drive home. In the weekends, I like to pick up my friends and sometimes go for a drive down to the beach or go and see my friends, the odd occasional trip to town or Dunedin for some shopping. Just short trips.
What are the first steps or advice you would recommend to someone looking to buy a car?
Definitely brand new is always the way to go I reckon. And with Suzuki you get your 5 year warranty and with mine I got a service plan. That was a bonus.