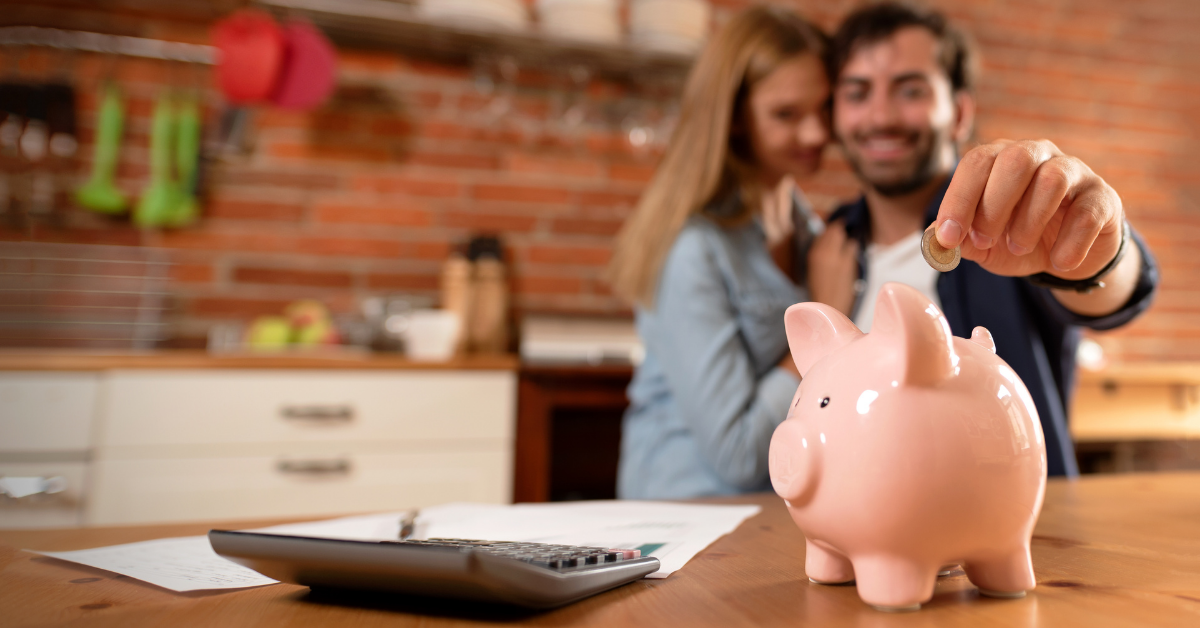 A new car is a slice of luxury that can seem out of reach. Luckily there is a good range of brand new cars in an affordable pricing bracket, which are entirely attainable with a little planning and foresight!
Working out if you can afford a new car requires some budgeting of your personal finances, and may require a little sacrifice to ensure you can comfortably pay a car off. A new car is a large financial purchase, and you want to ensure you are being wise about your spending so that you aren't stung with financial issues down the track. Read ahead to work out if you can afford a new car and consult with a financial advisor for further advice.
The Benefits of Buying a New Car
You have full trust in its history, and it is less likely that things will go wrong
It will incorporate the latest safety, fuel efficiency and technological features available
You will receive a manufacturer's warranty which means if something was to go wrong with your car within the guarantee period that the manufacturer will organise the car to be fixed, free of charge
The joy that comes with purchasing a new car. It is always fun buying a car you are excited about and proud of. Being sensible about buying a new car will ensure that happiness will be long lasting
Can I Afford A New Car Based On What I Earn?
Rather than basing your car on your income alone, you should calculate how much money you can afford to pay weekly and go from there. As a rule of thumb, try to spend no more than 15% of your yearly income on your car payments.
To find out what you can afford, you need to assess your current financial situation and balance your short, medium and long term needs before you can commit.
For example, if you and your partner together make $80,000 a year, and you have two children and higher expenses (such as rent or mortgage) , you may not have the same money to spare to pay off a new car compared to a couple without dependents and with a very low or no mortgage.
Sit down and work out how much you have left over after rent, bills and expenses, remembering to factor in other savings, and car running costs.
Suzuki has some of the most affordable, reputable new cars in the small to medium category between $15,990 and $39,000.
Check out our small car range here and our SUV range here.
Suzuki also offers a flexible finance plan to suit your situation and individual goals. Talk to our dealership team to find a solution that is right for you.
How Much Should I Spend on a New Car?
This question is highly subjective, as you need to factor in not how much you make, but how much you can afford to spend on paying a loan back. Everyone's personal situation is different and we all have different financial commitments so expert financial advice is always recommended with a significant purchase.
A popular suggestion is to spend 10-15% of your annual income on a car. This advice can be shaped to work with your financial situation. If you are buying a new car, saving 10-15% of your annual income to use as a deposit will put you in good stead if you are looking to finance the rest.
Example: If you are purchasing a $30,000 car and want to pay it off over 5 years you could put down a 20% deposit ($6000) which will reduce your loan to $24,000, saving you upwards of $25 in weekly payments, and reducing your overall interest costs. (Example based on 3.9% p.a. fixed interest rate)
Car manufacturers and car dealerships often have their own loaning options, and finance plans can be created depending on your personal financial circumstances. Your bank can sometimes come up with competitive interest rates for a car loan which is worth considering but they don't normally have the flexibility in payment structures that can be incorporated into a vehicle finance agreement (check out our car finance blog for more info).
How Can I Pay For A New Car?
There are a two main ways to help pay for your new car – cash up front, or paying vehicle off on finance.
Paying Upfront
If you have saved money for a new car then paying outright will be the best option for you to buy a new car. Not having to take a loan out to finance the car means you will save a considerable amount in interest costs. Some dealerships may even lower the price a little if you can pay upfront.
However, you also need to consider your other financial goals. You may want to also invest in a new property for example, so keeping your savings in the bank for the house deposit and paying off a vehicle may suit you better.
Putting Down a Deposit and Financing the Rest
Placing a deposit on your new car is an excellent option for reducing some of the interest that accrues when financing, meaning you can use that money to potentially get a better car. This can either be in the form of cash or the value the dealership and you agree to for trading in your old car.
Having a smaller loan means there is less to pay back compared to if you financed the whole car, and less interest accumulated over the term of the loan. You then have the potential to pay the car off faster or lower your weekly payments to a more manageable amount.
Also the less you borrow the less risk you have should your circumstances change.
Financing the Whole Car
If you have done the math and you can afford the regular payments then there is no reason why you can't put the whole car on finance, subject to credit criteria approval from the finance company.
If you do choose to finance the whole car without any sort of deposit, it will be more costly to pay back as the interest is calculated from the full purchase price.
It's also important to consider what would happen if your personal circumstances changed, such as starting a family, changing jobs or moving to the city. Have you left enough 'fat' in your budget to recover for any changes to your situation?
Trade Ins
Most dealerships will offer you a trade-in price for your used car which takes away the hassle of trying to sell it yourself. Trading in gets it off your hands immediately – so you can drive in to the dealership your old car and drive out in a brand new one. Contact your local dealership to discuss what kind of price you can get for your current car.
Finance Calculators
Before jumping right in, use a Finance Calculator to help work out whether you can afford a new car. Remember, not being able to pay on time can lower your credit rating meaning you may not be able to get a loan for other purchases in future.
Have a look at our Finance Calculator to see what the weekly, fortnightly or monthly payments will be. You can adjust the deposit amount and value of your trade-in and see how these can effectively reduce your weekly payments.
If you can afford regular payments for a car without putting too much financial strain on yourself, then there is no reason why you can't buy a new car!
Other Options
If a new car is out of your price range, ask your local dealership about their range of used or nearly new cars.
If you are set on buying a brand new car and have the ability to wait, bide your time and save as much of a deposit as you possibly can.
Buying a new car should be an exciting time, not a financially stressful time, so talk to your financial advisor and dealership about a manageable plan that is right for you. For more information about purchasing a car new, read The Complete Guide To Buying a New Car.