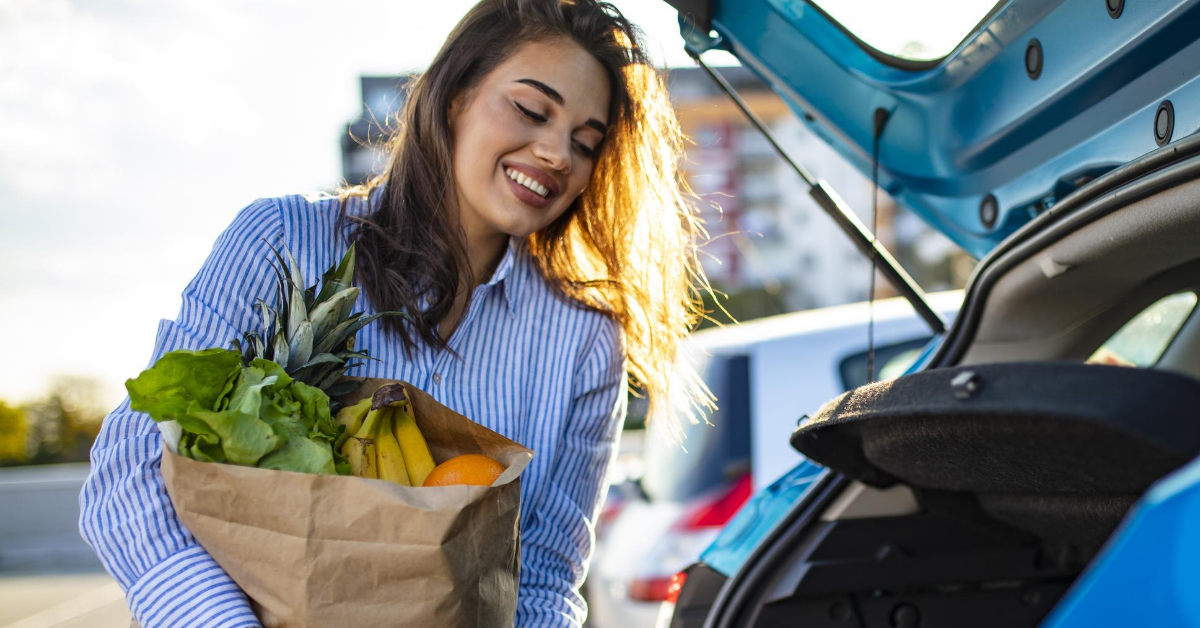 If you're in the market for buying a small vehicle and have a small budget to match, there are a tonne of compact cars available that will deliver value for money. However, not every small car packs the same bang for your buck.
Buying a new car (big or small) is a huge purchase for most Kiwis, so you want to make sure you're getting the best value not only in the short term, but over time too. Here are our top 5 tips to help you find the best value small car available.
If you have any questions, drop them in the comment section below.
1. Small doesn't have to mean cramped
Small on the outside doesn't have to mean small on the inside. Our first tip is to look into how well the interior space has been designed for you as the driver, the people coming along for the ride, and all the gear you want to pack into it.
Small cars can get a bit of a bad rap for having a crammed layout, meaning knees to chins for anyone in the back seat, and rubbing shoulders with the passenger next to you. Fortunately, there are some inspired cabin layouts out there that are cleverly designed with the intention of making the most of the space available.
Here are some things to look out for when looking for a small car that maximises internal space:
Tall rooflines provide generous headroom and a light, airy feel to the cabin
Folding rear seats are key to giving you the kind of space you would normally expect from a larger vehicle
Look into storage areas to carry baggage, groceries and any other equipment - it's not all about boot space
Removable luggage area covers help you to pack in larger items when you need to, yet achieve a clean and compact look when you don't have anything to store
Finally, we'd recommend looking into the VDA measurement to compare one car's space to another. A lot of car companies measure boot volume using something called VDA, which is short for Verband der Autombilindustrie or the German Automobile Industry Association. Put simply, this is a calculation of how many blocks of wood measured at 200mm x 50mm x 100mm (which translates to 1,000,000 cubic mm). Your VDA number is the literal number of 1,000,000 cubic mm that would fill the luggage area. For example, our Suzuki Baleno's luggage capacity with rear seats folded is 756 (Litres VDA Method). Even without the Baleno's rear seats folded you can easily fit a set of golf clubs in the boot.
2. It's what's under the hood that counts
A common misconception is that by buying a smaller vehicle, you're going to have to compromise on power. While it is usually true that compact cars are fitted with engines to match, there are a few things you can check to find out which engine punches above its weight.
Understanding Power to Weight Ratio
If two identical engines were fitted into two vehicles, the lighter and smaller car will have a better power to weight ratio and as it has less weight to drive around, it should have better fuel economy too. In this way, smaller cars actually require smaller engines to power them, and often can perform better.
"Suzuki did something else - it put less powerful, more frugal engines in the new Swift, yet still got that performance bump. How? That's the clever bit - by extensive weight saving. The new Swift is on average 135kg lighter than the old one." - Stuff
Measuring Engine Size
Engine size is measured by the amount of space (volume) there is in its cylinders where the mixture of fuel and air is ignited to make the energy required to turn the wheels. Car engine size is normally specified in litres and rounded up to the nearest tenth of a litre. For example, a car that has a 1390cc engine would be described as a 1.4 litre. Smaller engines, often between 1.0 litre and 1.8litre, tend to be the most economical as there is less fuel to burn to create power.
Giving it a Boost
Along with engine size and weight, extra get-up-and go can be found in choosing a turbo charged engine. Power output is increased due to its intake of air and an engine fitted with a turbo is much smaller and lighter compared to an engine producing the same power without a turbocharger. Choosing a Swift RS with the 1.0 litre BoosterJet turbo engine, means you are going to have a much faster and powerful ride than an equivalent 1.0 litre small car and be more economical than a heavier 1.5 litre equivalent car.
So when you're looking for the best value small car, make sure to weigh up engine size , weight ratios, and engine type in your process. You should be able to find this information on the specifications page of any car listing.
3. Fuel efficiency is the small car gift that keeps on giving
If you've seen our recent blogs, you'll know that fuel efficiency really is the gift that keeps on giving, and when it comes to picking a small car with good value it should be at the forefront of your mind. Luckily, this is quite easy to do.
Fortunately, car manufacturers and dealerships are required to provide a fuel economy rating for customers if one is available (and for the most part, they will be!). At the dealership, the fuel label will be on display in the window of the car. A fuel label should tell you the following:
A star rating of up to six stars (6 being the most fuel efficient) which will help you compare one vehicle to the next.
The estimated cost per year to run the car, based on the average cost of running the car with an average fuel price and assumed 14,000kms driven per year.
Fuel economy in litres per 100km
However, if you'd like to take the research for this on yourself, you can visit websites such as EECA (Energy Efficiency and Conservation Authority) to compare fuel efficiency of specific models or tools on a car manufacturer's website like Suzuki's Fuel Economy Comparison Calculator.
Another benefit of small cars is that often hybrid models fall under this category, which are generally some of the most efficient cars on the market. While typically at the more expensive end to buy, they do offer superb value for money in the long term. The newly introduced Swift Hybrid from Suzuki is designed to do both - save you money every day at 4.1 L/100km* and still be an affordable option to consider.
4.No need to compromise on safety, it's about fitting more in!
Our motto here at Suzuki is that just because a car is small, doesn't mean you should have to compromise on features, technology, and all of the little nifty things that come with buying a new car.
If you're looking for real value, you should start by looking into the safety features. A good small car should never compromise on safety, so always look out for the following in the specifications section:
At least 6 SRS airbags including front, side, and curtain
Electronic Stability Programme (ESP)
Anti-lock Braking System (ABS)
Cruise control
Reverse camera
Hill hold control
Other nice to haves include:
Adaptive cruise control
Dual Sensor Brake Support (AEB)
Blind spot monitor
Rear cross traffic alert
Lane departure warning
Weaving alert
Headlamp high beam assist

After all, there is nothing more valuable than your safety on our roads. At Suzuki, the Swift, Vitara and S-Cross have models that achieve the maximum 5 star rating by Australasia's leading independent vehicle safety authority, ANCAP (Australasian New Car Assessment Program). We'd highly recommend checking this site out to make sure you know the rating of the small cars you are looking at.
5. A smaller car should have a smaller price tag
Last but not least, we know that when it comes to good value in a small car, you're going to be looking at the price tag attached. At Suzuki, value for money is something that we really pride ourselves on being able to deliver. For example, this year driven.co.nz noted about our small car Suzuki Celerio;
"At a snip under the $16k mark the Suzuki Celerio is not just NZ's cheapest five-door hatch: it's the country's least expensive new vehicle overall."
It's important to cross-check and make sure that the price tag attached to the car you're buying is its true value, also. That's why AA Motoring NZ has put together a definitive list of new car prices to help consumers to compare and decide. The new car prices listed are sourced from the new vehicle distributors operating in New Zealand and taken from their respective spec sheets and based on vehicles sold in NZ. Less materials – lower rate of depreciation
Take your time, do your research, and make sure that what you're buying is within your price range. The good news? Small cars tend to come with a more affordable price tag attached.
Want more help making a decision on your new car?
No problem! We've put together a comprehensive guide to buying a small car that you can check out for FREE, below.