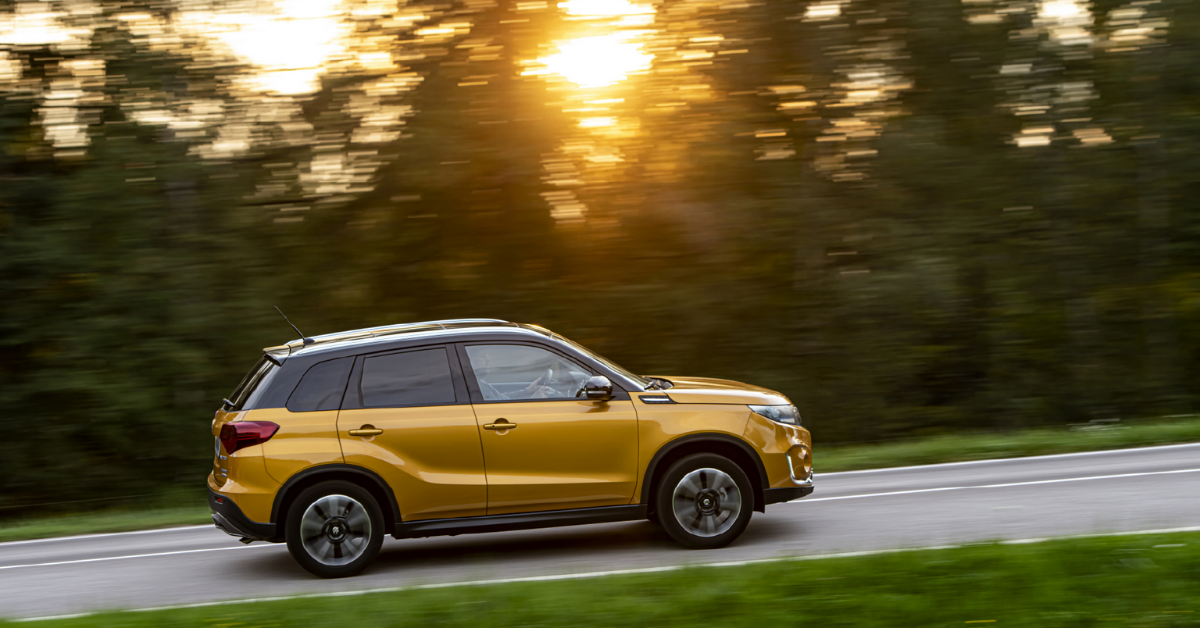 The SUV or Sport Utility Vehicle was previously known mainly for its off-roading capabilities, but in recent years has become more and more popular for everyday use - and it comes as no surprise.
This jack-of-all-trades combines some of the best features into one stylish and versatile package, making it an essential part of the Kiwi lives. Here are the 5 best things about owning an SUV - small, medium or large.
1. SUVs are Spacious and Comfortable for Everyone
One of the best features of an SUV is the amount of space you have. There's nothing worse than having to squeeze 5 people into a car with luggage when you're trying to relax on a long road trip.
With an SUV, you get more boot room, head room, leg room, and sometimes up to 7 seats, giving you and your passengers all the space you could possibly need. This extra space comes from the straighter design of the roof line on the SUV which doesn't taper down at the back like other types of cars.
Additionally, the extra height of most SUVs, the taller doors and higher seat position make it easier for drivers and passengers to get in and out of the vehicle. This is especially helpful if you aren't quite as limber as you used to be or don't like having to fold yourself into the driver's seat.
Even pets can enjoy the ride safely and securely due to the extra size on offer with an SUV.
2. SUVs are Practical All-Rounders
If you enjoy getting outdoors and being active then an SUV is perfect for the job. Its ability to carry extra equipment and larger items like tents, fishing gear, golf clubs, or your teams' sports gear means you don't need to leave anything behind.
When you need to take more stuff, SUVs can easily be accessorised with roof racks, cargo boxes and bike attachments for even more functionality.
Not only are SUVs natural adventure-seekers, they make excellent day-to-day work-horses. Rear seats can be folded down and as long as you have the safety precautions in place to ensure items don't become a hazard when driving, there is plenty of space to load up with your essentials, latest DIY project or shopping splurge.
3. SUVs Are Towing Champions
One of the main reasons that many people decide to install a towbar on their car is because they want to tow caravans or trailers around. Having an SUV with towing capabilities comes in handy for everything from moving house to going on a family holiday.
Most SUVs have the size and power to tow, however it's important to check the towing capacity or maximum weight you can tow especially if you are planning to hitch up a heavier boat, caravan or horse float.
A towbar can easily double as the mounting point for a bike carrier too as many cycle carriers attach to the tow-ball. Then it's just a drive to the mountain bike park or trail, unhook your bike and off you go.
4. SUVs Are Confident Off-Roaders
Due to its 4WD origins, the build and design of many SUVs makes them no stranger to wet, slippery and rugged conditions. The strong frame, chassis and underbody protection not only provide extra safety, they also give it the strength to handle uneven terrain. The ground clearance and ride height help to navigate through obstacles that wouldn't usually be possible in a hatchback or sedan.
Driving in an SUV with a four-wheel or all-wheel drive system you'll find you can transition easily from city to country roads, summer to snowy or wet winter weather, tar-seal to gravel. It can provide greater handling and traction due to its adjustable drive transmission and other features such as hill descent control. With Suzuki's easy to operate ALLGRIP technology you'll have the confidence and peace of mind your SUV can handle different surfaces and road conditions with the flick of a switch.
If you experience dangerous driving conditions or need extra traction on a regular basis, such as driving up a steep gravel driveway, commuting on icy roads, or towing a caravan or boat, then it would be worth considering an SUV with all-wheel drive capability. As not all SUVs have four-wheel or all-wheel drive capability, make sure you check the features of the car you are looking at.
5. SUVs Are High On Safety
The latest generation SUV models are now offering more car-like aspects including handling and performance. They often now also offer the latest safety technologies and body design to maximise safety levels.
While driving in an SUV, you have better all-round road visibility as you are sitting in a higher position compared to a small car. This is particularly handy when you are looking for a park or when you want to reverse out of your driveway.
In addition to these fantastic benefits, Suzuki SUVs offer an even more fuel efficient solution thanks to their size and clever engine innovation, even when compared with a traditional hatch or sedan.
Suzuki's BOOSTERJET technology uses cutting edge engineering and materials to deliver the power and performance that you would expect from an engine twice the size, while consuming less fuel and producing lower emissions. Check out our most fuel-efficient SUVs here.
If you're thinking about getting an SUV to add comfort and all round practicality to your driving experience, take a look at our Ultimate Guide to Buying a New Car.