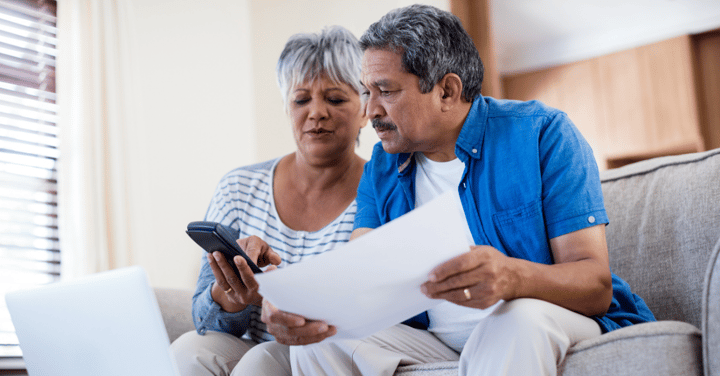 Buying your dream car is a true investment. It's a milestone in life that many save for a long time to achieve, and often something that you buy with the expectation of driving it for a few years at the least.
When a purchase that big is made, it's not just about the car itself, it's about factoring the right brand and dealership into the equation to ensure that you're looked after and supported with the right aftercare and protection once you walk out of the dealership.
So how can you make sure that your brand and dealership decision is a good one?
Fortunately, there are specific things to look out for that will help you to make the right decision. Here we outline the best ways to make sure you're picking a brand and a dealership that will see you through in the long run - as well as a few industry insights into support and aftercare.
Step One: Choosing a Reliable Car Brand
The first step in the process of buying your dream car should always be looking into a brand as a whole. If you pick a brand with a long track record of producing reliable products, you'll always feel assured that if something was to go wrong or you need support down the track - they'll be there to help you out and put you first. Here's what to look out for:
Choose a Well Established Make and Model
One of the best ways to measure reliability and longevity is by looking into the history of a make and model. A good place to start is to research online.

This includes looking into:
How long the brand has been around for (heck the manufacturer's website for a historical timeline)
How long the specific model of the car you're interested in has existed for
A history of faults / issues with the make, model or brand (you can check the NZ Safety Recalls Database here)
The details and length of a manufacturer's warranty
The longer a manufacturer and model has been around for, the more experienced, familiar and reliable the brand is likely to be. It also means that there are likely to be more parts available at a less expensive rate if you ever need to repair or replace anything.

At Suzuki, we recently celebrated our 100 year anniversary. We offer a full timeline that showcases our history, including when models were released, manufacturing milestones reached and awards won to make it easier for our customers to get a feel of how well established our models are.
Third Party Reviews and Customer Satisfaction Surveys
Reviews are another excellent way to gauge how reliable and satisfactory a brand or specific make and model is to other road users, just like you. As these typically come from the public or an unbiased industry expert, you'll get a fairly accurate reflection of how good the car brand has been and therefore, will be. The reviews on the make and model will also span a longer period of time, making it a more accurate and a fair representation of the brand's reliability over time.
So where should you be looking? For New Zealand customers, here is a breakdown of the sites we'd recommend:
For more information on choosing the right brand for you, please take a look at our recent blog: 5 Things to Look for When Choosing a Reliable Small Car
Testimonials & Word of Mouth
Another easy way to get a feel for a brand and how well it performs is through reviews from people in your own community or social network. Ask around your friends and family to see how they feel about the car they drive themselves.
Their experience in the maintenance and running costs of the car can provide some insight into the reliability of the specific model and the after sales service that the brand provides.
If you don't know anyone who owns a car from the brand you're buying from, or maybe you want the perspective of someone who isn't a close friend, testimonials are a great way to get a full account of the 'how and why' behind others choosing any given brand.
At Suzuki, we've put together a selection of testimonials that showcase how our customers have found our cars. If you'd like to take a look, click on the relevant model below:
Step Two: Choosing the Right Dealership
Once you've made a call on which manufacturer or brand you're going to go with, the next step is to choose a dealership to work with to buy your car. Commonly, people head to their nearest dealership to make their purchase, but there are many factors that differentiate one dealership from the next.
At Suzuki, we have a dealership network that spans the country, all of which are official resellers and authorised by Suzuki New Zealand. We'd always recommend first and foremost checking that you're buying from an official reseller and beyond that, here are some other things to check for:
Proximity
Ideally a dealer should be close in proximity to where you live or work. The reason for this is after you purchase your new car you will need to have it regularly serviced at an authorised dealership to maintain the manufacturer's warranty. Plus if something was to go wrong, it'll be a lot easier for you to drive down the road, than to a dealer a few hours away.
Going to your local dealer gives you the opportunity to support your local businesses and to build a personal relationship. If your dealer knows who you are and your circumstances, they can offer better advice and often a deal that works out better in the long run.
A Stress-Free Buying Process
The next thing to look out for is a stress-free buying process. The last thing people want when they arrive at a car yard is to be approached by a pushy salesperson and to feel pressured into buying when you're not yet ready. You also want to arrive and find that the dealership has what they're looking for in the first place.
The best advice we can give to ensure you're setting yourself up for a stress-free experience, is to call ahead and ask:
Whether the vehicle you're looking for is available for a test drive
Whether the vehicle you're looking for is in stock
What finance options are available
If the dealership is MTA assured
This will answer a few of your questions straight off the bat and help to understand whether the dealership is a good match.
The best kind of salesperson is someone who listens to what you want, puts you first and the process second. It's about the journey and not the destination and at each stage you should feel like your questions have been answered. A smile, enthusiasm, manners, and "can do" attitude go a long way - and a lot of this can be gauged by a quick conversation over the phone!
You can read more about the 5 commonly asked questions to a car dealer on our blog here.
Post-Sale and Aftercare Options
Post-sale and aftercare options are a big factor for a lot of customers. We'd recommend checking to see what's available from your dealer and manufacturer before purchasing.
These can include things such as:
Genuine parts and accessories
Window tints, paint, leather and fabric protection
Manufacturer's warranty
Roadside assistance
Service packages
Good Reviews and Online Presence
Finally, we'd always suggest looking into the online presence of any given dealership.
The first stop for this is to check in on their website. Are they clear and concise about their offerings? Do they answer many of the questions you have before you visit the dealership? Do they present themselves as official and professional? Often a website can be reflective of the dealer experience in person and as we know first impressions count.
Once you've narrowed down a handful of dealerships you'd like to use, we'd recommend typing in the dealership name into Google and checking both their star rating and Google Reviews. This will give you a feel for how other customers have experienced the service at the dealership. Here's an excellent example of how this should look from one of our dealerships, Hollands Suzuki.
Looking For More Advice?
If you're looking to buy a new car but want more tips and advice about the process, check out our ultimate guide to buying a new car.